Welcome to the 2018 Three Belles Outfitters Trifecta Challenge Kayak Fishing Tournament
July 20-22, 2018
LAST MINUTE SPOTS AVAILABLE! (Shirt Size Not Guaranteed)
We had a few last minute cancellations, and are offering the opportunity for folks to register last minute.
Registrations will close when all spots are filled.
TBO Trifecta Challenge 2018 Registration
Connecticut's Premier Saltwater Kayak Fishing Tournament. Largest combined-length Striped Bass, Bluefish, and Fluke, wins a brand new 2018 Hobie Mirage Drive Kayak. Over $10,000 in prizes will be awarded. Open to all Connecticut Waters. Catch-Photo-Release. $50 registration fee includes a Shirt, Captain's Bag, and Awards Banquet Admission.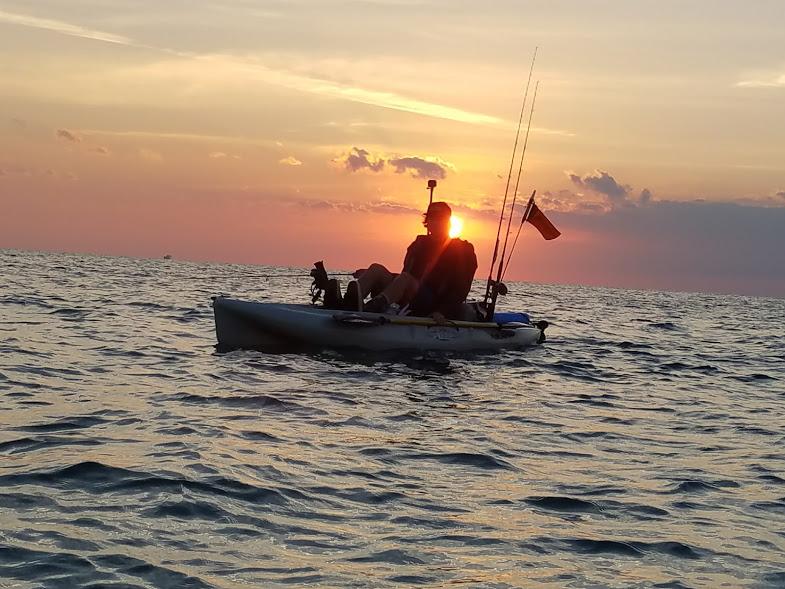 TBO Fishing Team Member Corey Pelletier on a Sunrise Trip. Photo Credit: Derek Williams
Next Steps…
Join the 2018 TBO Trifecta Angler's Group and follow us on Instagram to get more details!